The Identity
Once I had figured out the logistics of operating the business, I wanted to start working on converting the concept into something more concrete. The first step was to create an identity that would help establish Neem as a concrete brand. I wanted to create something that combined Eastern and Western aesthetics while still looking bright and fresh. These goals were in line with who my target audience is - folks who live in San Francisco but crave something exotic and delicious every so often.
The logo that I settled on has a bit of an Indian flare paired with bold, modern type to compliment the hindi script above it. The color palette that I chose helps bring in some brightness to the mark.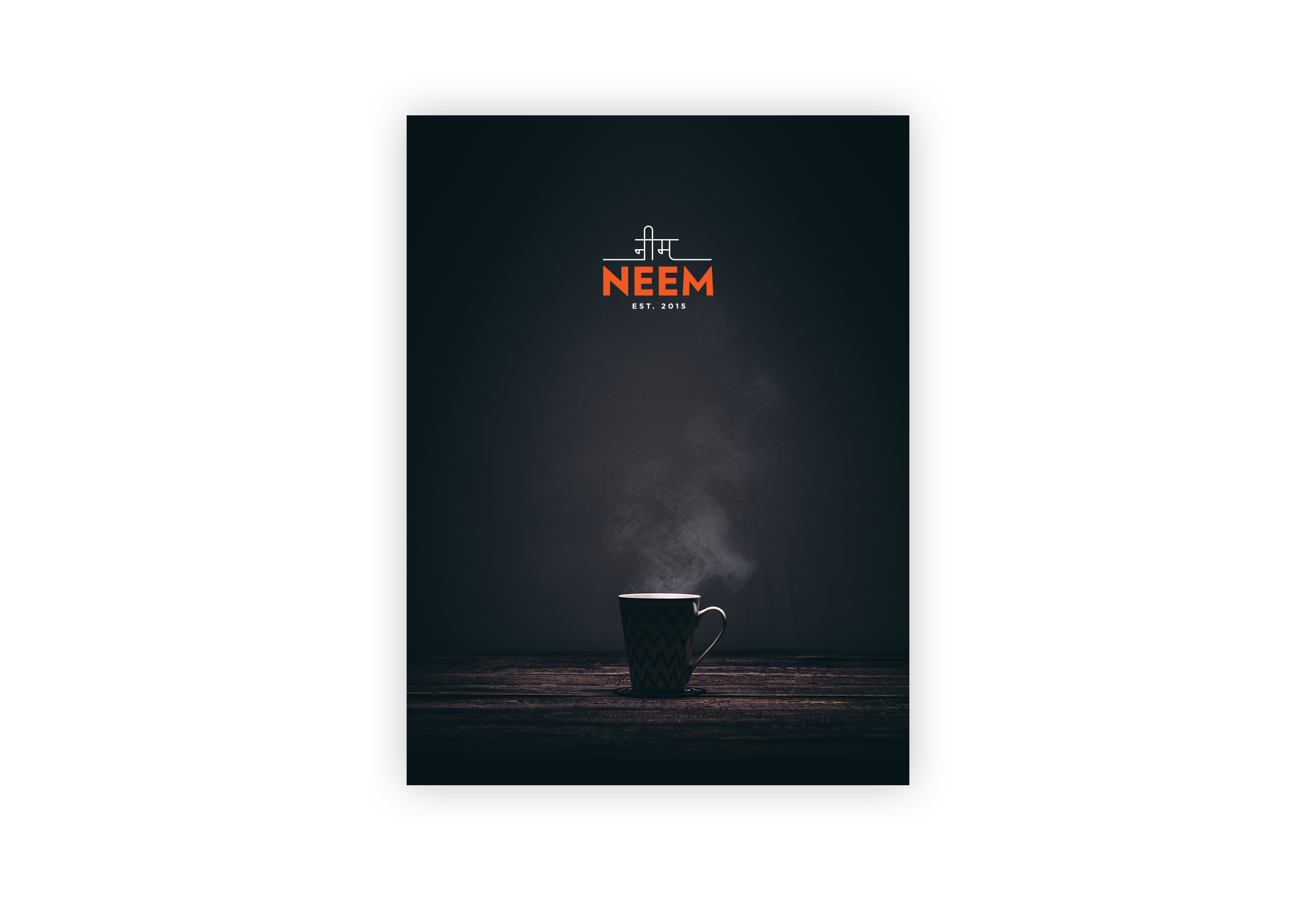 The moodboard
I like to create a moodboard for every branding project that I work on to nail down the essence of the brand using just a few images. This moodboard defined the direction for the elements that followed.
As I started to apply the logo to some of the main pieces, like our cups, I realized that it's imperative that we keep the artisanal, hand-done feel of the brand to stay true to the bigger vision. I decided to hand stamp each cup and the results were better than I had hoped. My favorite part if the imperfections that come with stamping each cup individually.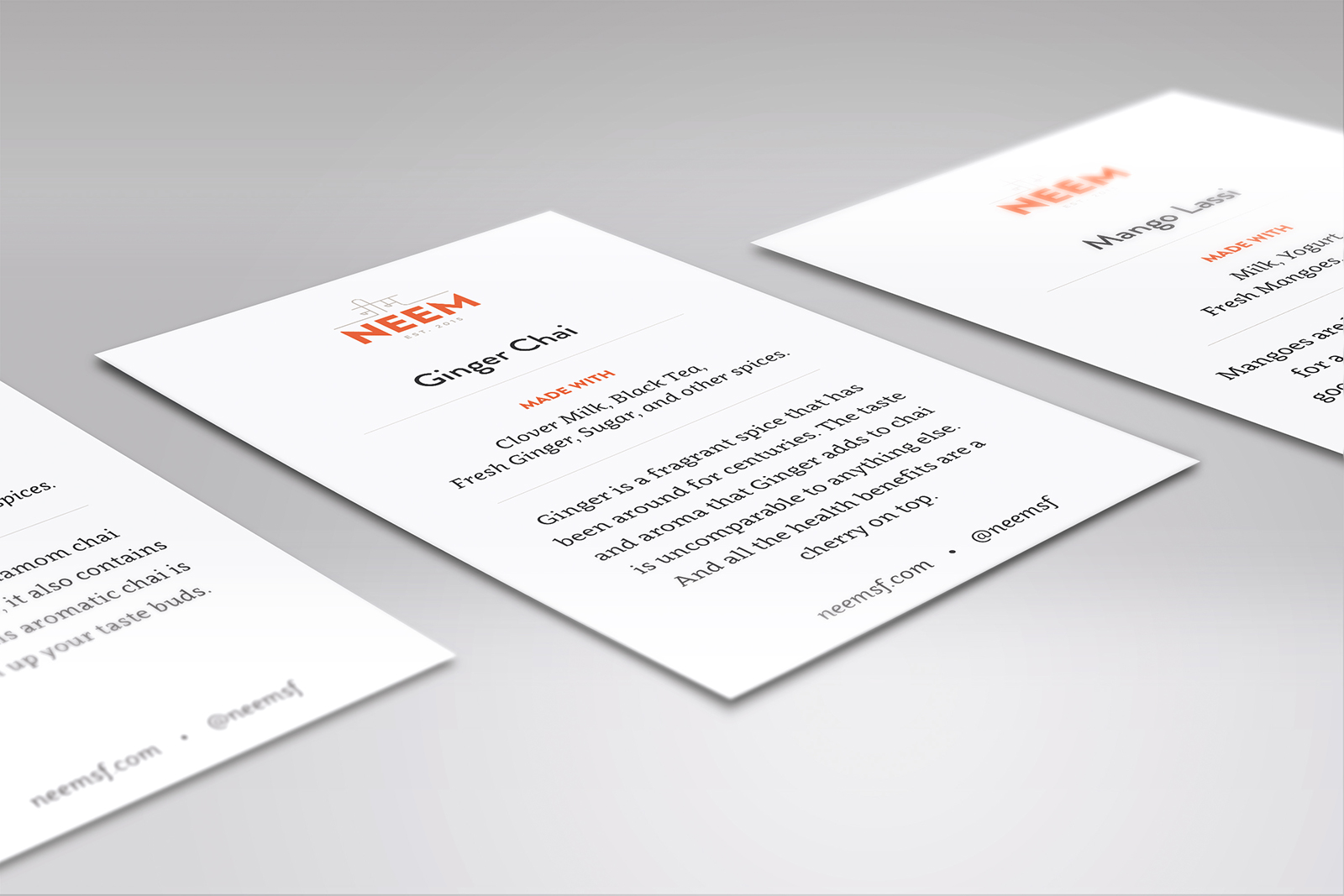 👆🏽 The entire set up for a 'Chai Social' event at Instacart HQ in San Francisco.